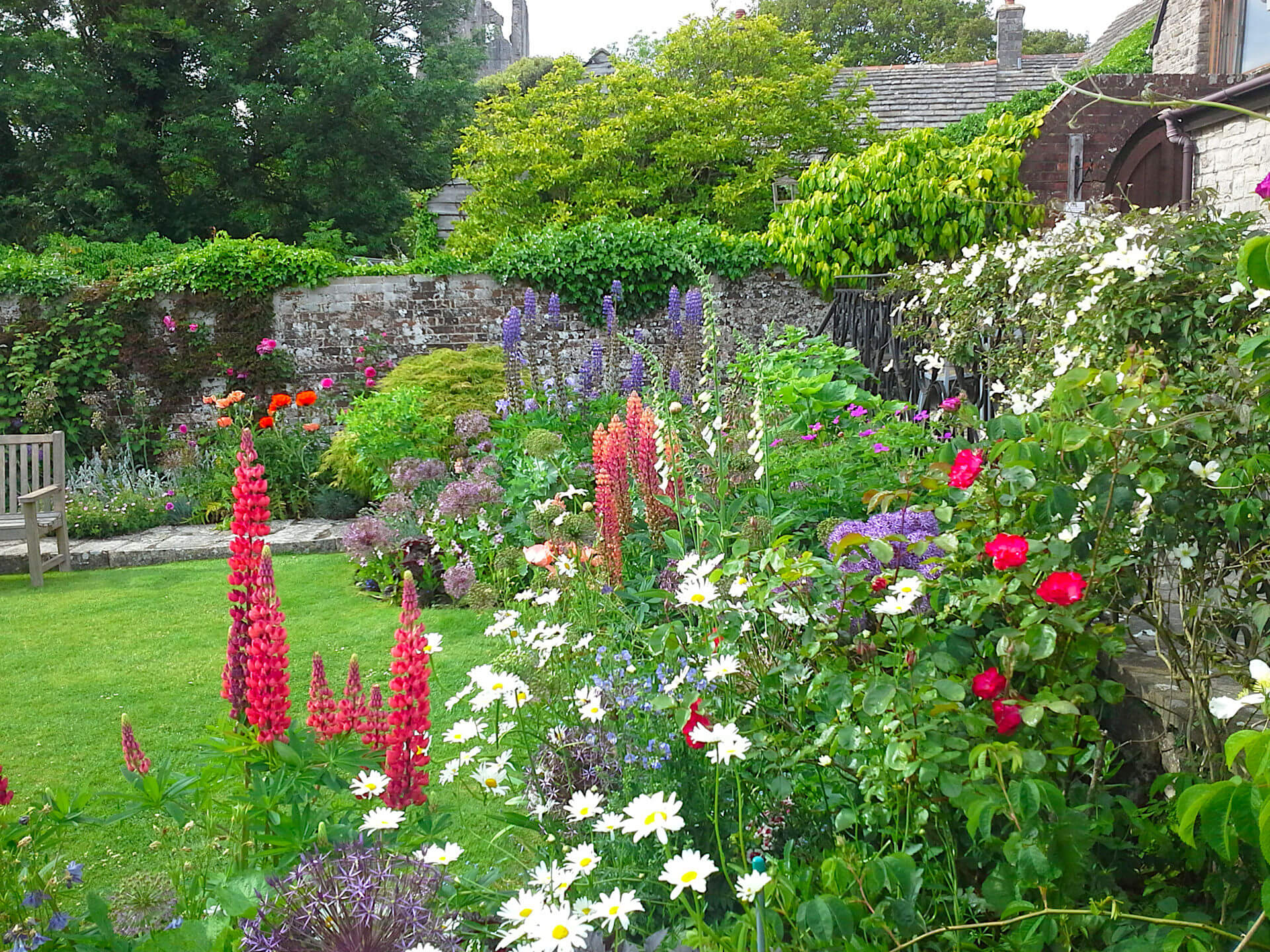 Slide One
Gardens and Games
There is an awful lot more to do than just admire the Model Village
There is an awful lot more to do than just admire the Model Village. Set in an acre, the first two lawns have been tended for many generations as traditional English gardens. Outstanding views of the Purbeck Hills can be enjoyed, reaching to the Rings in the distance.
Our garden is a haven for wildlife, with a fantastic array of birds visiting, and more recently the rare hawksbill moth has been sighted frequently during summer. The far end of our garden is given over to wildlife, with limited cultivating; we have a bird hide, where you can watch the birds visiting our bird station. In winter, you could disturb the brightly coloured male pheasants, and summer you can watch swallows and swifts screeching through the sky high above feeding on insects. At dusk out come the bats, diving feet away from you.
Apart from the fauna and flora, we have introduced giant games for all the family to enjoy:
Fancy a game of Giant Draughts?
Or Hi-Tower where you build the tower and then take turns to remove a piece and add it to the top without making the whole tower tumble. Can reach 5ft in play!
Big 4, a giant version of the table top game, requiring skill, strategy and a sharp eye as players aim to get four counters in a row, whilst stopping their opponent from doing the same.
For little children, there is an Enchanted Fairy Walk and Garden. "Look for fairies, they like to hide, but beware the goblin, they eat sandwiches made of children!"
Fire their imagination or relive your own childhood (if you believe in fairies and goblins, of course).